Well it's been quite busy for the OFC Spring came as did the steady influx of visitors to the garden island of Hawaii. The usual catch for this time of year are Yellow Fin Tuna aka the infamous Ahi! Blue Marlin have been caught by our skilled Captains and crew (in the process of getting the pics) and happy guests. Mahi Mahi have also been on the menu as well as skip jack tuna a local delight. Our crew can share with you how to best prepare these species as well if you're unsure.
We have a few new crew to add to this Summers playlist, Wendel & Dane, some oldies but goodies Captain Brit (Lead Cappy) & Isaiah. Captain Lance is in a semi retirement doing fishing tournaments. We assure you that he deserves a break. He has been fishing since he was fourteen, literally working his tush off. He has entrusted the OFC to Captain Britt. If you get aboard with us and are extremely happy let us know and if your not also let us know. We are very good at dealing with all reviews be positive or negative. Good thing for us is we have dominated the five star on TripAdvisor and win every year for top sport fishing charter for the island of Kauai. Yup, tooting our horn a bit with a complete humble and grateful heart all the while.
We worked extremely hard to get where we are at. I always like to thank all our faithful returnees that come out with us yearly and every few years, it means a great deal to us honestly. The Ho'omaikai means blessings, thanksgiving and a good time! LOL I just threw that in there, nonetheless we are very thankful for being able to do what we love and show folks a good time while visiting the beautiful island of Kauai.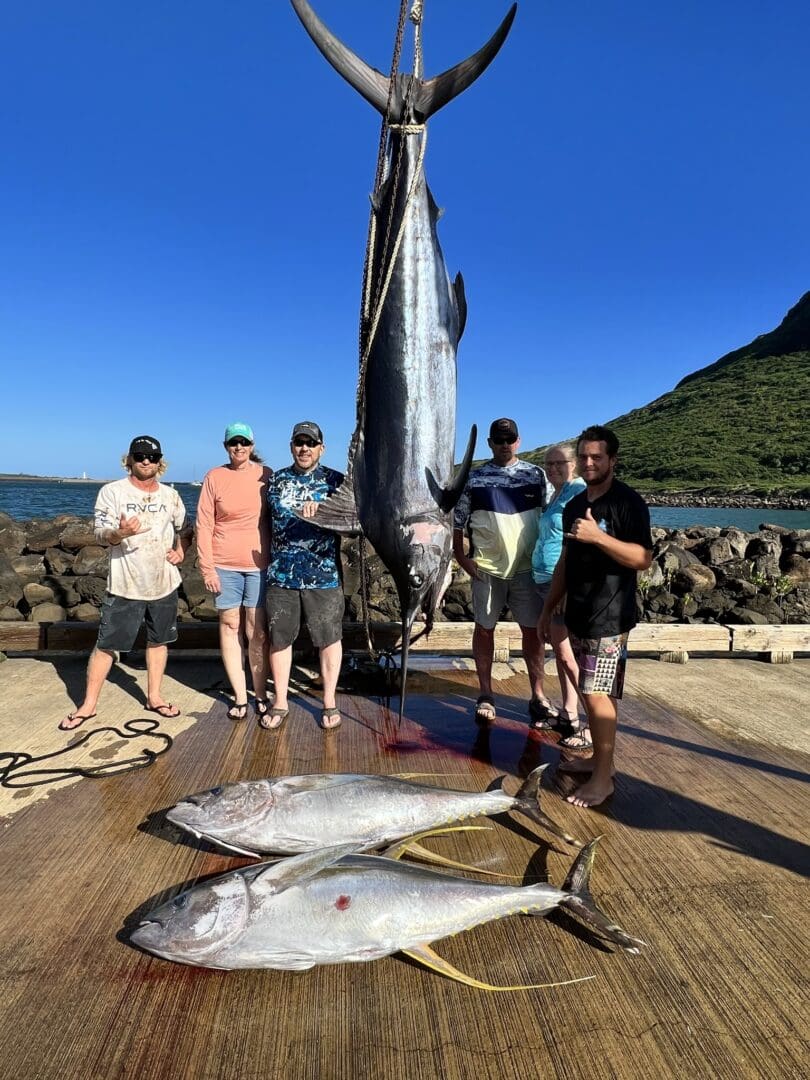 Lastly, we are a phone call away (HST) so do not hesitate to call us with any questions. We roll w/ aloha and are happy to answer any and all.
Blessings & Aloha,
Cynthia