There is one thing that never stops! Yup ya guessed it, or maybe not, FISHING. Many places have fishing seasons but in Hawaii we fish all year round. Although the seasons will yield different species the fish are plentiful and there is always something to be caught. I want to give a shout out to all the returning guests and newbies. A big MAHALO for choosing us time and time again as one of your vacation adventures. I can't stress this enough how much it means to us here at Ohana.
For the novice or seasoned fisherman, Ohana Fishing Charters is tried and true. With extensive and consistent reviews on reputable review sites the potential guest can see that we are one of the premier sportfishing charter companies on Kauai. Our crew work hard to get ya on the fish always.
We are heading into the Winter season which keeps us busy, almost as busy as the Spring Summer season, we get a little down time barely which allows us to do over hauls and maintain the boat, she works a lot and looks a little weathered. Good ol Captain Lance gave her a serious polish until she is able to be painted. I know a few relentless reviews have bad mouthed her appearance but hey ya can't judge the book by the cover. As you can see we keep getting them five star reviews! One of the most important things is the engines are maintained and you will be safe with us. Our crew and Captains are all enrolled in the Maritime Consortium & randomly drug tested, which ensues a whole other level of safety. This really matters and we pride ourselves on safety. The ocean is a powerful force never to be underestimated. Kauai deep sea sport fishing will never let one down, it is beautiful out there on the water and if you catch it's even better. I like to share that deep sea sportfishing is just that, a sport. We do not have limits out here and again the fish are plentiful. So your chances are really good to catch.
Key things to look for in a good sportfishing charter are, friendly Captains and crew, after all who wants to be on the boat with grumpy humans? Ya want see knowledgeable Captains & crew, along with hard working. You want to see them hunting for fish and that's my take on it.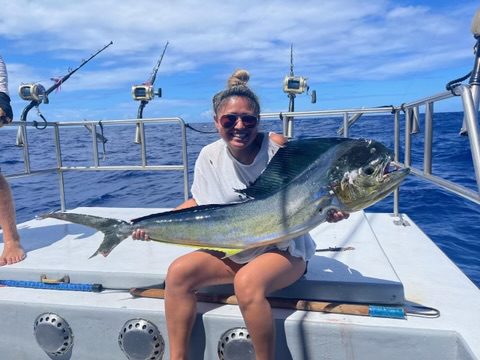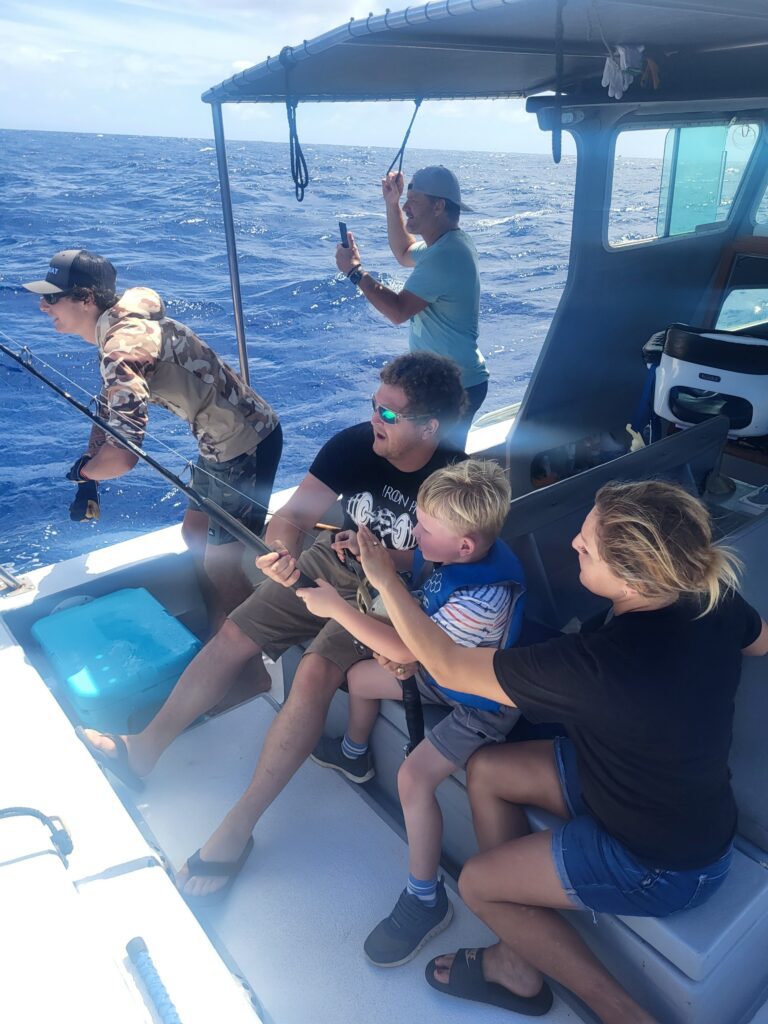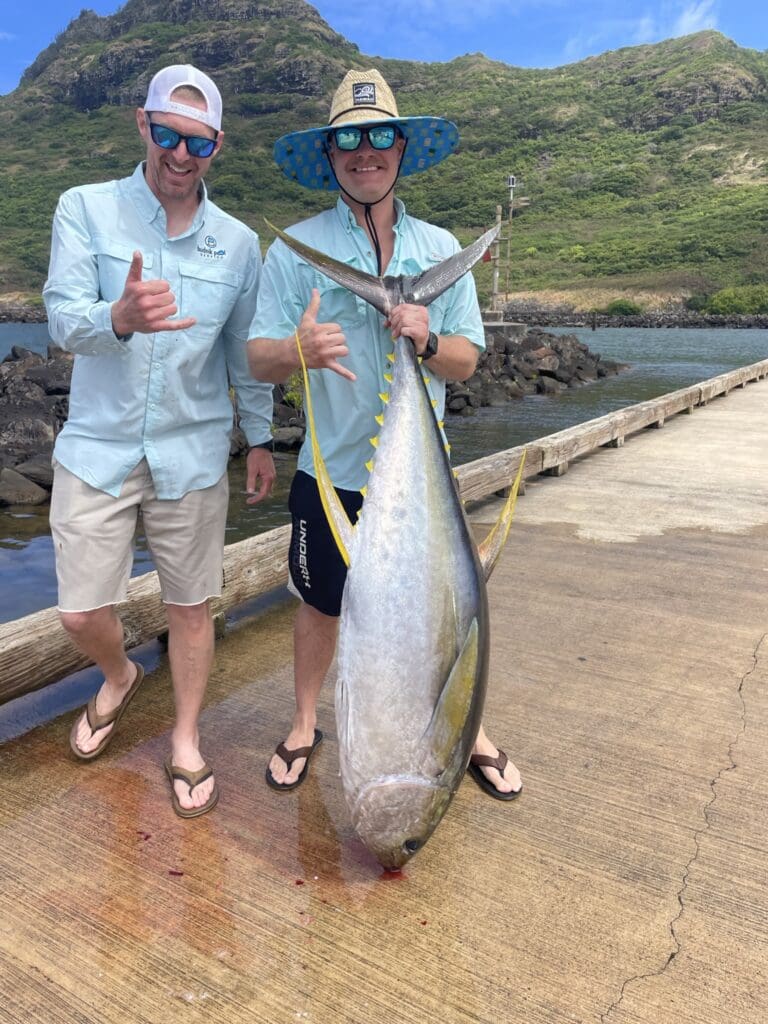 From left to right, to da bottom. Mahi Mahi, the fish so nice they named it twice! A young fisherman in the making, a nice Yellow Fin Tuna aka the infamous Ahi!
Stay tuned for more pics & happenings w/ Ohana Fishing Charters of Kauai, Hawaii.