For most of us coming on vacation in Hawaii, we think of relaxing on the beach, reading a book, and drinking Mai Tais at the hotel's bar. But when you bring your kids with you, it is important to plan for some activities to make the trip exciting for them too. One of the best activities to do with kids on Kauai is taking them out on a boat fishing!
Ohana means family in Hawaiian, and our charter is called Ohana Fishing Charters because our crew is the best at providing the best family experience. We take the kids to catch small baitfish, explain to them the ocean currents and marine life and get them excited about catching dinner.
It is not only fun for the kids – the whole family gets to explore the coastline, watch whales (when in season), and catch fish!
We start early in the morning so you will have enough time to enjoy the rest of your day at the beach or by the pool BBQ cooking your fresh catch.
Hope to see you on our boat soon,
Ohana Fishing Charters Crew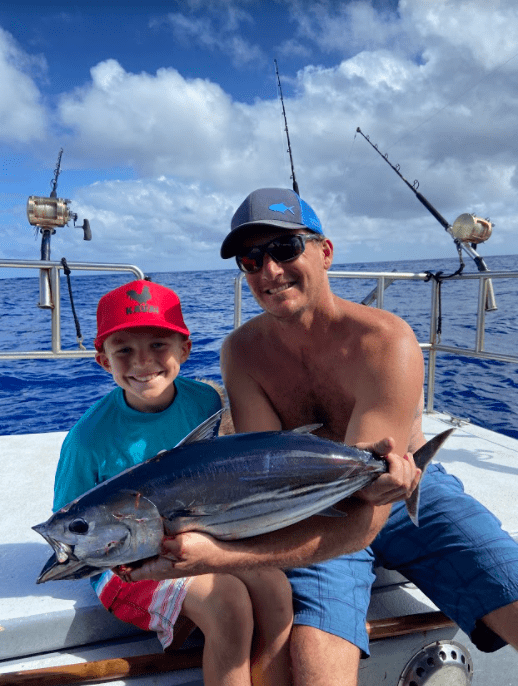 Tags: Things to do Kauai, Activities with Kids on Kauai, Kauai Family Vacation, Kauai Fishing