Summer time is here and it is usually our best time of the year for fishing. This is because summer is when the Tunas come closer to the island to spawn. Are you ready to get some Ahi tunas with us?
Like we mention in previous blogs – we mostly stick to trolling techniques in the summer months as the Ahi, Ono, and Blue Marlin fill in from May to September. While trolling is the main way of catching the big summertime fish, we don't only troll and will do whatever it takes to get fish on the boat depending on the water conditions and the type of fish that is around that day !
Call us or book online – we are filling up quickly!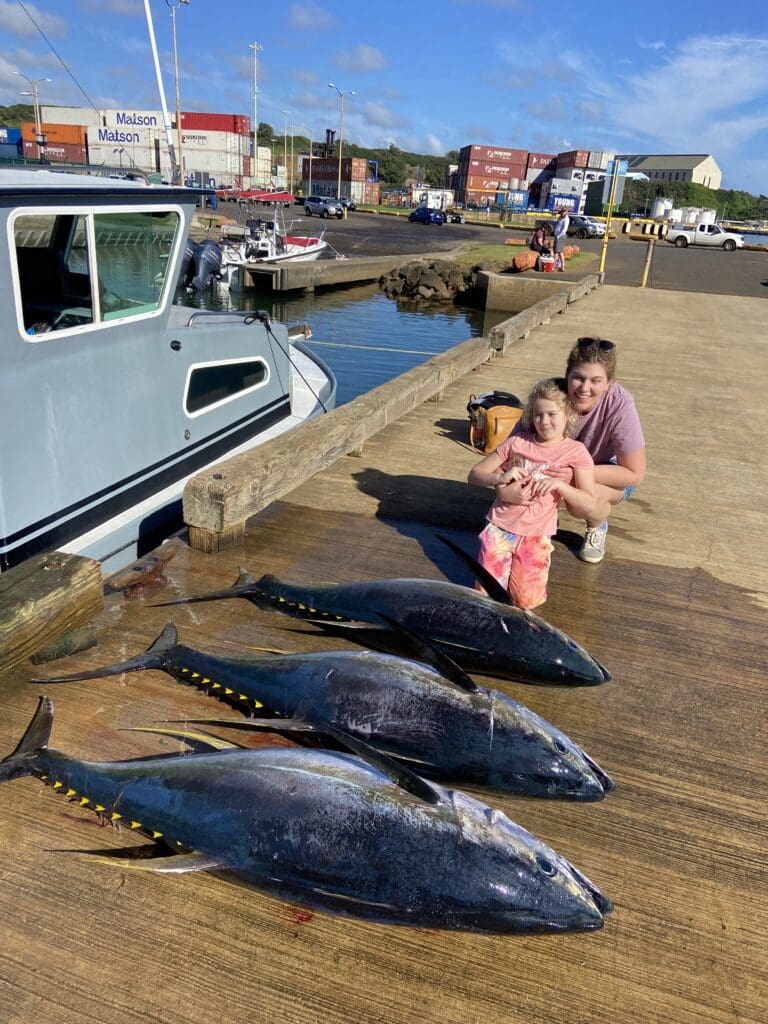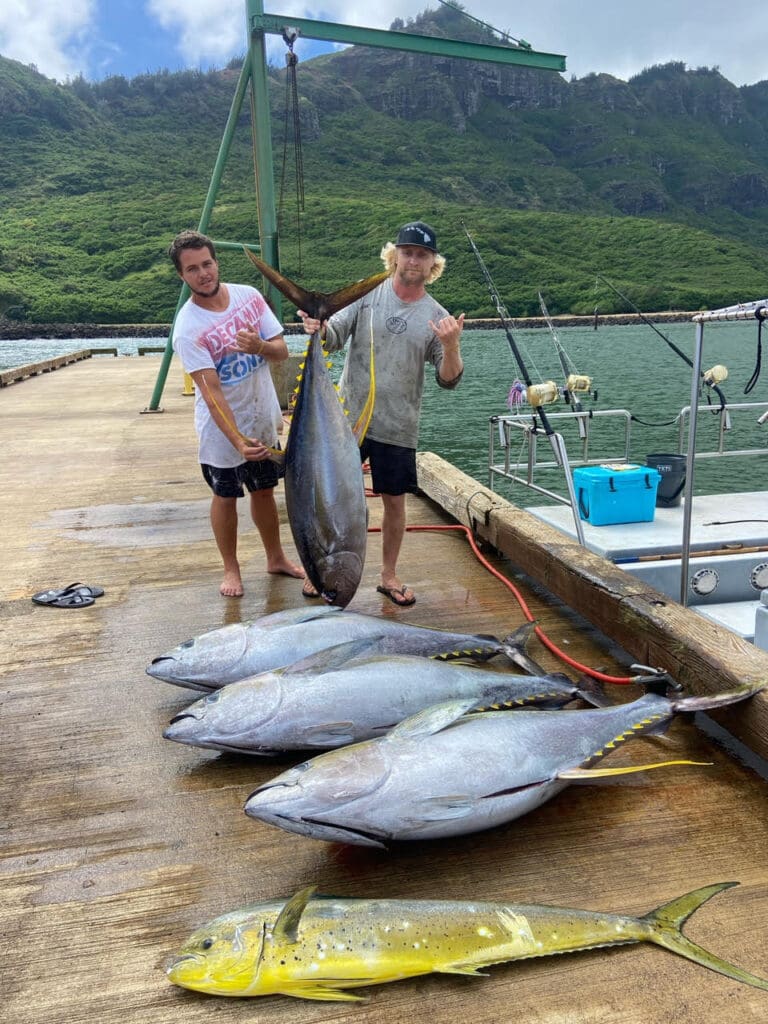 Tags: Hawaii Fishing, Kauai Fishing, Tuna Fishing, Ahi Fishing, Hawaii Summer Vacation, Kauai Summer Vacation, Tuna Season, Kawai Deep Sea Fishing, Hawaiian Tuna, Kauai Sportfishing charters, Kauai Deep Sea Fishing